Education Evenings @ Radius – Ultrasound and MRI for podiatrists and physiotherapists with Stephen Bird
Posted April 20, 2016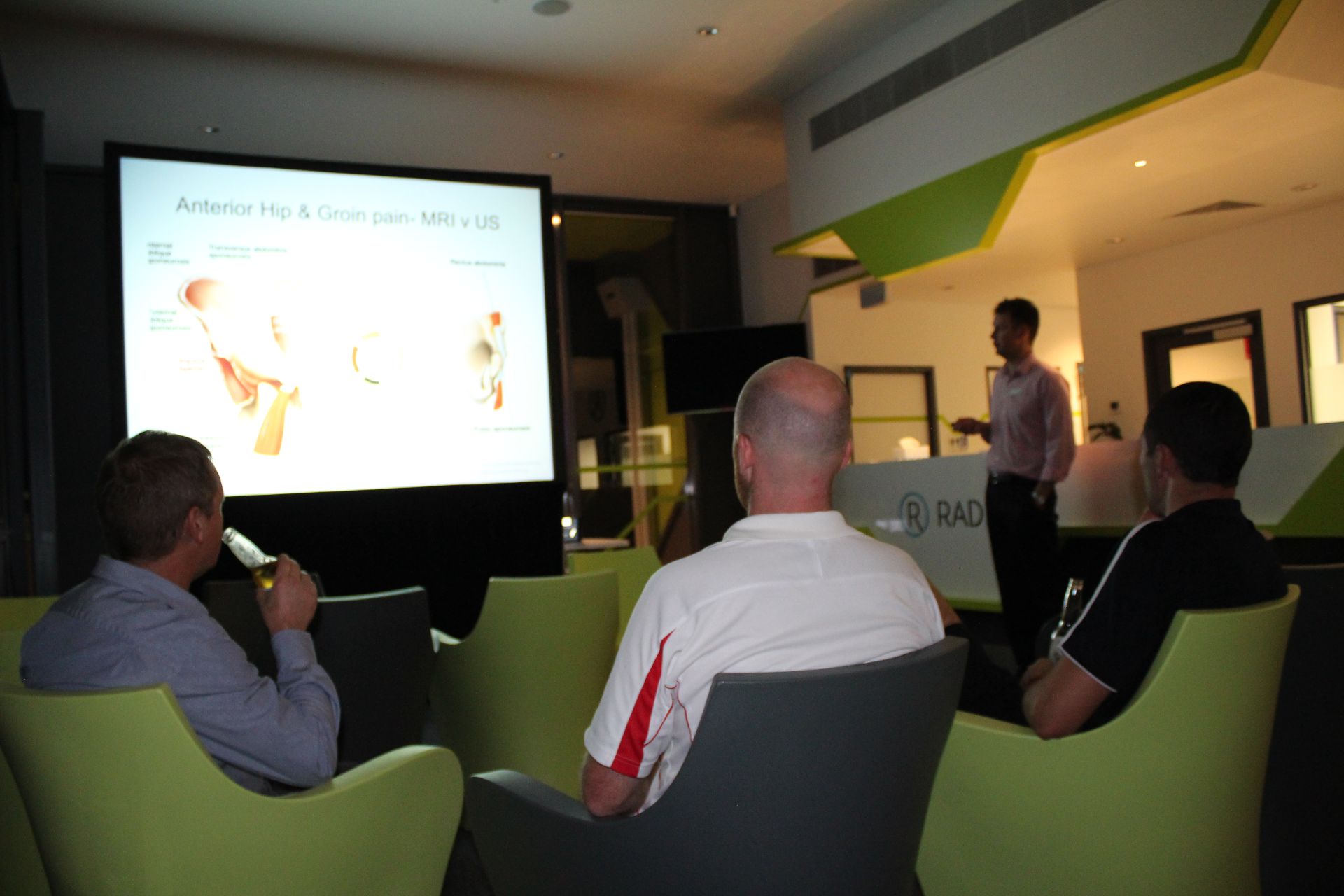 In April Radius hosted two education seminar evenings for podiatrists and physiotherapists.
The topics presented by radiologist Dr Ian Revfem and sonographer Stephen Bird were:
Dynamic Ultrasound in Diagnosis
Image Guided Nerve Blocks
Anterior Hip and Groin Pain – Ultrasound vs MRI
Stephen is a passionate and experienced educator who made his second visit to Radius from interstate to share his expertise in vascular, small parts and musculoskeletal ultrasound. He was also able to spend two days with the sonographers at Radius to further their understanding and practical skills.
Both seminars were well attended and further education evenings are being planned at Radius!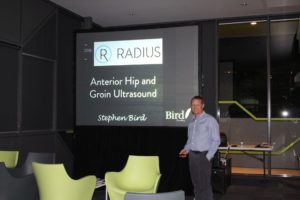 Back to News