Education Weekend @ Radius – Ultrasound with Stephen Bird
Posted May 16, 2017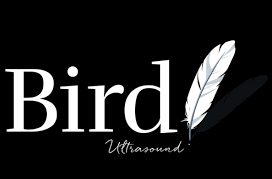 The first weekend in May the Radius sonography group held an ultrasound workshop with Stephen Bird. Stephen is a general sonographer with 25 years of clinical experience, and a very passionate educator of sonography who regularly presents at national and international conferences. Stephen holds a General and a Vascular Diploma of Medical Ultrasound (DMU) and a Masters of Medical Sonography from the University of South Australia and he is recognised in the Australasian ultrasound community for his extensive knowledge and expertise in musculoskeletal ultrasound. This is the third time Radius have been fortunate to host Stephen and gain further knowledge and skills from his teachings.
The aim of the weekend was to learn the latest sonographic techniques and refine skills in a range of ultrasound procedures particularly in the area of musculoskeletal ultrasound. This was presented to the group through Stephen's original, practical and entertaining way of combining lectures and live scanning. Day one of the workshop focused on a variety of musculoskeletal scanning learning the latest techniques in dynamic assessment and scanning of patients. Day two of the workshop covered vascular ultrasound techniques to enhance sonographers skills sets in a consistent approach to scanning varicose veins to work with the local specialists and their requirements for vascular surgery.
Sonography skills at Radius are constantly being updated and maintained so that we can offer a range of services to our patients. Radius actively encourages and strives for increased knowledge and efficiency in musculoskeletal ultrasound in order to complement the comprehensive xray, CT and MRI modalities with a strong focus on musculoskeletal/ sports injuries. A successful weekend was had by the Radius sonography team in encouraging professional excellence in all areas of ultrasound but with particular focus on musculoskeletal ultrasound.
Stephen's teachings are not only limited to sonographers, as he encourages sports, rehabilitation, pain and emergency physicians, podiatrists, radiologists and other imaging professionals to take part. More information can be found here.
Back to News